---
Dry ice for sale in Abu Dhabi
Dry Ice is frozen CO2, which is especially useful for freezing, and keeping things frozen due to its very cold temperature. Dry Ice is widely used because it's simple to freeze and straightforward to handle using insulated gloves. It is called Dry Ice because it changes directly from a solid to a gas in normal atmospheric conditions without browsing a wet liquid stage. Dry ice is used in cleaning process where dry ice is accelerated in a pressurized air stream and directed at a surface through dry ice blasting equipment in order to clean it.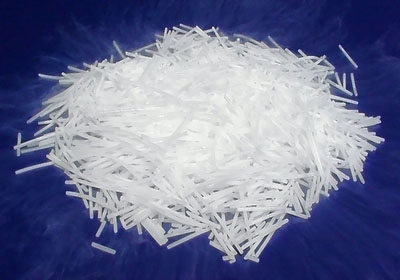 PELLETS Small – 3.0 mm
Dry Ice Pellets Small – 3.0 mm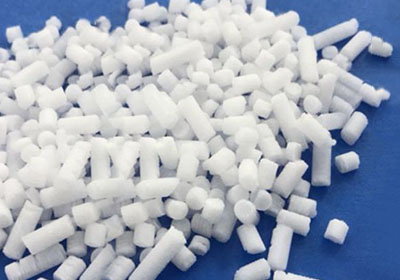 PELLETS Large ± 16 MM
Dry Ice Pellets Large – 16 mm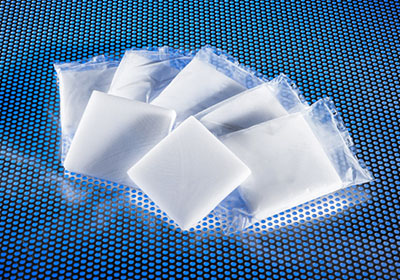 SLICES / BLOCKS
Dry Ice Slices / Blocks
Dry ice Specialist
Eco Green dry ice service, Abu Dhabi, UAE, is one of largest and leading Dry ice pellets manufacturer and supplier in and around the local and regional markets across Abu Dhabi. Eco Green emerged as the lead supplier in innovative cleaning technology service, having team of expert using the most modern and scientific methods for the enhancement and efficiency in industrial cleaning.
Eco Green Dry Ice is a brand established as a Dry ice pellets, slabs and block of dry ice manufacturer and supplier in Abu Dhabi and all other Emirates in UAE. At Eco Green we manufacture Different dry ice pellet sizes. We have set up our own manufacturing units with a large storage tank for a manufacturing capacity of 7 tones dry ice pellets in a day from one machine. This is suitable for companies who are every day in need of large dry ice quantities. Our dry ice production machine unit can supply dry ice pellets of 5kg and also in large/bulk quantity of 10, 20, 25 kg subsequently. Our production machine can produce dry ice pellets for cooling, for manual dry ice cleaning or other application. We can also produce dry ice for companies that have the need and capacity to blast automatically. To keep the dry ice pellets fresh, we offer our customers, dry ice containers for a safe and reliable delivery.
Dry Ice Pack Supplier
Eco Green also presents a range of non-hazardous and bio-friendly Dry ice packs. We are leading manufacturers, exporters and suppliers of Dry ice pellets and offer dry ice pack in Abu Dhabi. Offering LDPE Low-density polyethylene, reusable Dry ice pack in a pouch form; Eutectic Coolant pellets are used in coolers to keep perishable products especially meats, dairy products, pharmacy products and Used for transportation of blood plasma and lab specimens etc. at very low temperatures. We manufacture and supply various forms of Dry ice pellets. Ice packs are the most economical way of transporting temperature-sensitive commodities viz. seafood, frozen foods, and flowers, and so on.
Our dry ice services like dry ice pack supply are more useful than ice gel pouch because of its hardcover which maintains its shape, maintains temperature for longer and fewer chances of damage. If you are confused about where to buy dry ice in Abu Dhabi, then we are the one stop solution as a Dry ice pack supplier.
High-Quality Packing and Delivery with Lower Losses
Being a leading player of Dry ice for sale in Abu Dhabi we use state of the art insulated dry ice containers to minimize sublimation losses. Our fleet of supply is insulated and certified for food grade transportation.
Extensive Distribution Network and Packaging Solutions
Our state of the art production facility and specially constructed transportation containers fleet of vehicles supported by our 24-hour sales hotline allows us to meet the requirements of Dry ice for sale in Abu Dhabi.
Hygiene and Quality
We sanitize dry ice containers using eco-friendly bacterial sanitization products before dry ice for sale in Abu Dhabi. At Eco Green, we assess dry ice production with CC TV surveillance of for purity, and quality just before delivery using state-of-the-art containers.
Delivery with a Schedule
To ensure our customers receive the highest quality of Dry ice supply in Abu Dhabi, we have dedicated transportation fleet to ensure fast delivery.
Competitive Pricing
As a leading Dry ice supplier, we price our dry ice competitively upfront without unexpected add-on charges and offer flexibility in length and terms of dry ice supply agreements.